Horários dos concertos do Comendatio Music Fest 2022, evento que se realiza nos dias 6 e 7 de agosto no Paço da Comenda em Tomar.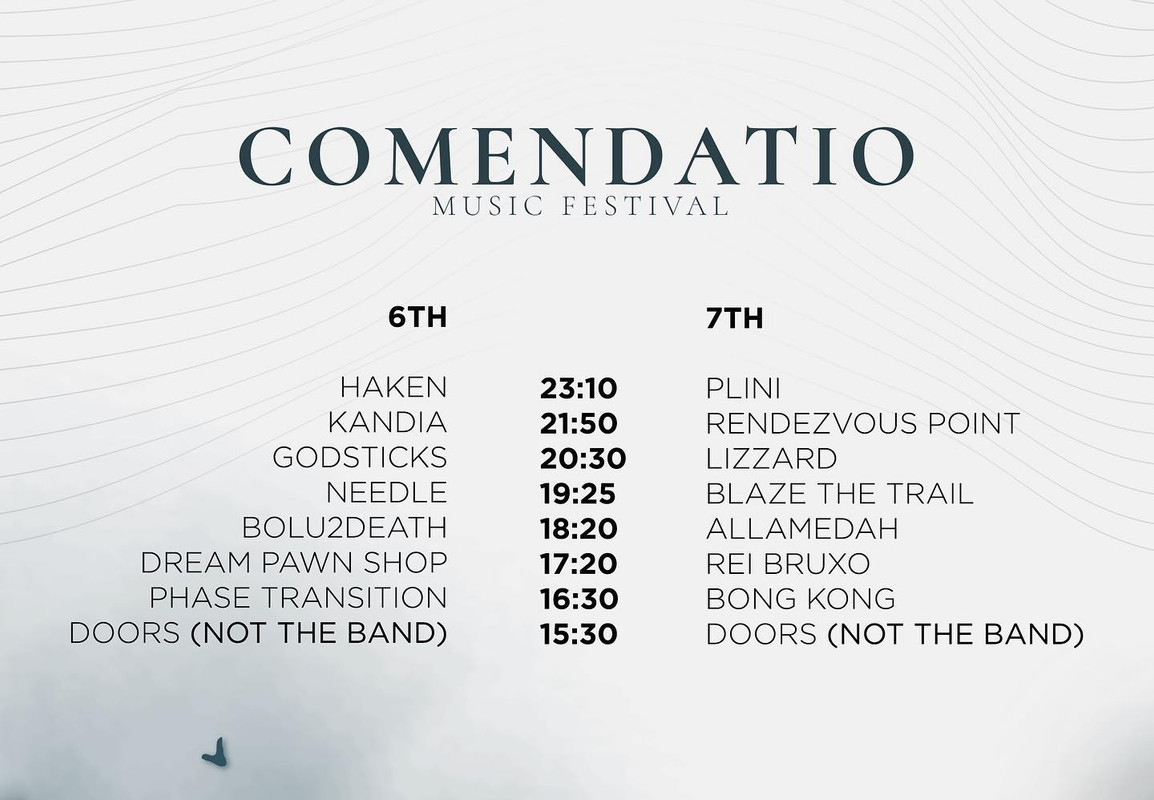 Comendatio Music Fest 2022

Haken
Plini
Rendezvous Point
Godsticks
Kandia
Lizzard
Needle
Blaze The Trail
Bolu2death
Allamedah
Dream Pawn Shop
Rei Bruxo
Phase Transition
Bong Kong
Doors (not the band)

Playlist do Comendatio Music Fest
Plini
Rendezvous Point
Haken
Godsticks
Lineup 2020/21Vídeo do Festival 2017Bilhetes e CampismoPáginas OficiaisMapa da Localização do Festival
2020 (cancelado)
2021 (cancelado)
Haken
Plini
Rendezvous Point
Catacombe
Subversive
Rei Bruxo
Dream Pawn Shop
Needle
Fifth Empire
Monuments
Vola
Voyager
Anneke van Giersbergen
Antimatter










Os Passes para os dois dias custam 50 euros.
Os Diários custam 30 euros.
O campismo é grátis.