Festival Summer Breeze 2021, evento que se ia realizar de 18 a 21 de agosto em Dinkelsbühl, Baviera, foi cancelado, segundo a organização, devido à falta de vontade política em encontrar soluções. O festival alemão tinha como destaques os Blind Guardian, Amon Amarth, Eisbrecher, Saltatio Mortis, Within Temptation, Alestorm, Wardruna, Gloryhammer, I Prevail, Testament, entre outros.

Clique na imagem para ver o Aftermovie de 2019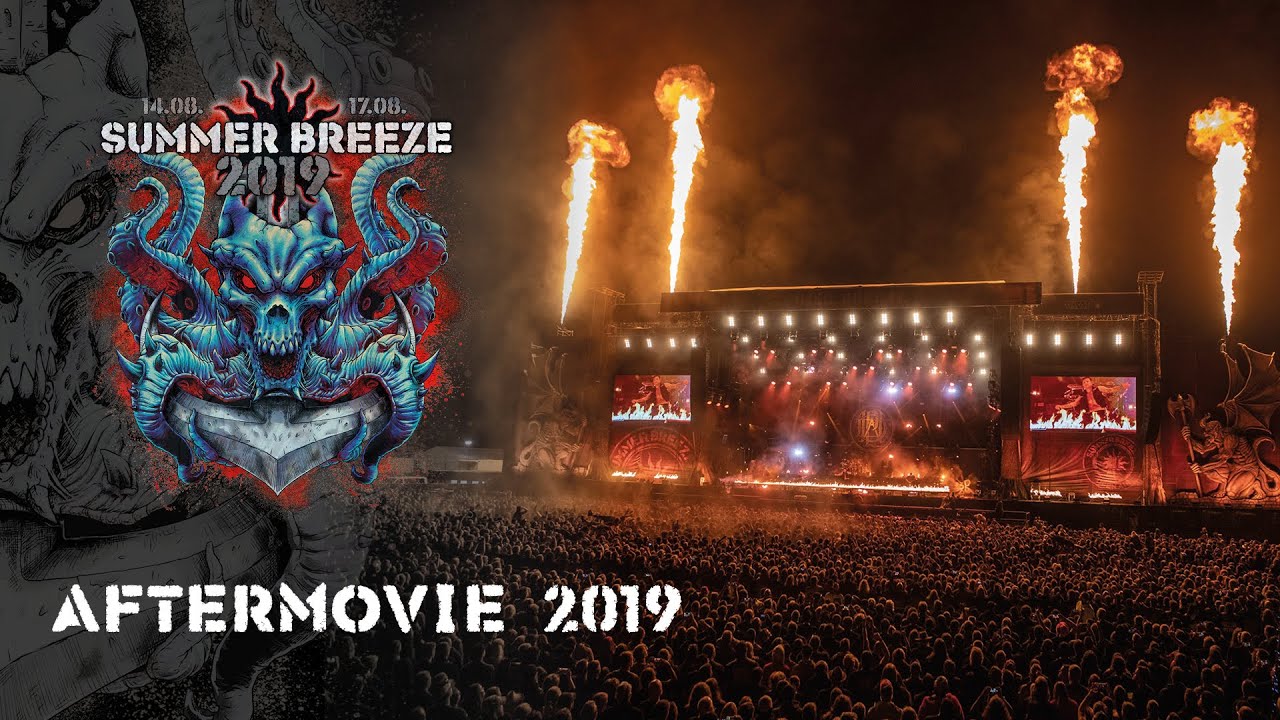 Spotify do Festival 2018AftermovieLineup 2018/2019Bilhetes e CampismoPáginas OficiaisMapa da Localização do Festival
Lineup do Festival Summer Breeze 2019

Aborted
After The Burial
Ahab
Airbourne
Anaal Nathrakh
Avantasia
Avatar
Battle Beast
Beast In Black
Blasmusik Illenschwang
Brainstorm
Bullet For My Valentine
Burning Witches
Bury Tomorrow
Caspian
Clawfinger
Code Orange
The Contortionist
Cradle Of Filth
Crippled Black Phoenix
Cypecore
Death Angel
Decapitated
Deicide
Déluge
Deserted Fear
Dimmu Borgir
Discarnate
The Dogs
Dornenreich
Downfall Of Gaia
Dragonforce
Dust Bolt
Eluveitie
Emperor
Endseeker
Enslaved
Equilibrium
Evergreen Terrace
Evil Invaders
Final Breath
Gaahls Wyrd
Get The Shot
Grand Magus
Gutalax
Hämatom
Hamferð
Hammerfall
Harpyie
Higher Power
Hypocrisy
In Flames
Ingested
Izegrim
Kambrium
King Diamond
Kissin' Dynamite
Knasterbart
Krisiun
Kvelertak
The Lazys
Legion Of The Damned
Letters From The Colony
Lik
Lionheart
Loath
Leord Of The Lost
Meshuggah
Midnight
Mr. Irish Bastard
Mustasch
Myrkur
Nailed To Obscurity
Napalm Death
Nasty
The Ocean
Oceans Of Slumber
Of Mice & Men
Queensrÿche
Parkway Drive
Randale
Rectal Smegma
Rise Of The Northstar
Rotting Christ
Skalmöld
Slaughter Messiah
Soilwork
Subway To Sally
Testament
Thy Art Is Murder
Turbobier
Twilight Force
Unearth
Une Misère
Unleashed
Unprocessed
Van Canto
Versengold
Windhand
Winterstorm
Zeal & Ardor


 
Lineup do Festival Summer Breeze 2018
Powerwolf, Arch Enemy, Trivium, Papa Roach, W.A.S.P., Eisbrecher, Behemoth, Doro, Dirkschneider, Saltatio Mortis, Cannibal Corpse, Alestorm, Paradise Lost, Satyricon, Bloodbath, Sick Of It All, Korpiklaani, J.B.O., Eskimo Callboy, Schandmaul, Kataklysm, Die Apokalyptischen Reiter, At The Gates, Sepultura, Caliban, Marduk, Beartooth, Danko Jones, Kadavar, Sólstafir, Comeback Kid, Bannkreis, Dying Fetus, Mr. Hurley & Die Pulveraffen, Turisas, Carpenter Brut, Heilung, Tankard, Graveyard, Feuerschwanz, Orden Ogan, The Black Dahlia Murder, Orange Goblin, Carnifex, Alcest, Jasta, Carpathian Forest, Amaranthe, Orphaned Land, Northlane, Backyard Babies, Megaherz, Pro-Pain, Betraying the Martyrs, Farmer Boys, Ross The Boss, Any Given Day, The Night Flight Orchestra, Exhorder, Annisokay, Misery Index, Obscura, Pallbearer, Harakiri For The Sky, Warbringer, Einherjer, Wolfheart, Goatwhore, Origin, Malevolence, Jinjer, Celeste, Night in Gales, Attic, Rolo Tomassi, Broken Teeth HC, Ram, Acranius, Necrotted, Forever Still, Gyze, Ancst, Avenues, Evil Scarecrow, Audn, Ondt Blod, Stillbirth, The Spirit, Baest, LÜT, Deathrite, Wheel, Alien Weaponry, SIBIIR, Fractured Insanity, Spitfire, The Sleeper, Seasons in Black, Blasmusik Illenschwang.
Os bilhetes Diários custam 60 euros e os Passes para os 4 dias custam 129 euros.
Campismo gratuito para os portadores de Passes.